---
James 4:5-7
NASB
5 Or do you think that the Scripture speaks to no purpose: "He jealously desires the Spirit which He has made to dwell in us"? 6 But He gives a greater grace. Therefore it says, "God is opposed to the proud, but gives grace to the humble." 7 Submit therefore to God. Resist the devil and he will flee from you.
---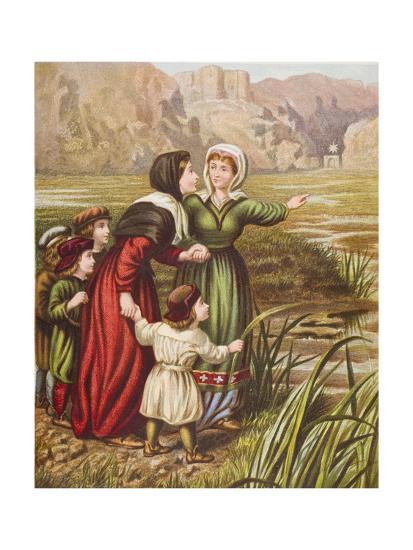 From Part 2 of John Bunyan's Pilgrim's Progress. Here, Christiana, her sons, and fellow pilgrim, Mercy, are being led through the Valley of Humiliation by Mr. Great-heart, their protector.
---
Now as they were going along and talking, they espied a boy feeding his father's sheep. The boy was in very mean clothes, but of a very fresh and well-favoured countenance, and as he sat by himself he sung. 'Hark,' said Mr. Great-heart, to what the shepherd's boy saith. So they hearkened, and he said,
.
'He that is down, needs fear no fall,
He that is low, no pride:
He that is humble, ever shall
Have God to be his guide.
.
'I am content with what I have,
Little be it, or much:
And, Lord, contentment still I crave,
Because Thou savest such.
.
'Fullness to such, a burden is
That go on pilgrimage:
Here little, and hereafter bliss,
Is best from age to age.'
---
Image: AllPosters