Each child of God needs this understanding!
Trinity Professional Services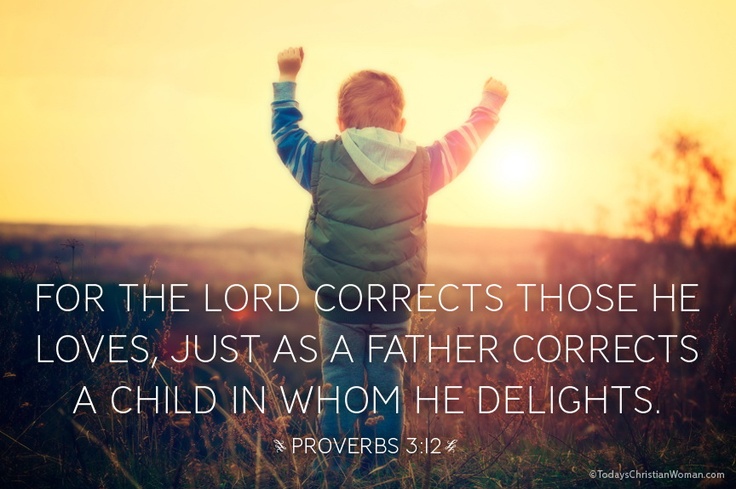 For whom the Lord loveth he correcteth; even as a father the son in whom he delighteth. Proverbs 3:12
Some of the best instruction on chastening can be found in the book of Hebrews. The writer here is trying to open our understanding on the Lord's chastisement. It is easy to let the devil discourage us or make us feel forsaken. In reality, the forsaken are those that never receive chastisement from the Lord.
And ye have forgotten the exhortation which speaketh unto you as unto children, My son, despise not thou the chastening of the Lord, nor faint when thou art rebuked of him:    For whom the Lord loveth he chasteneth, and scourgeth every son whom he receiveth.
When the Lord brings A trial our way, it is to cleanse us, and refine us.
 If ye endure chastening, God dealeth with you as with sons; for…
View original post 328 more words